FREE Delivery on orders over £ 49.99
Sign Up For 5% OFF Your 1st Order
Winners Of 23 Great Taste Awards
Feefo 2021 Platinum Service Winner
Next Day Coffee Supplies Available From One Of The UK's Leading Coffee Suppliers & A1 Coffee Beans Roasters
How Can Coffee Shops Maximise Profits?
Running a successful coffee shop that is popular with its customers and has a steady profit is not easy. It can seem difficult to strike the right balance between the need to make money from your services and the need to provide great value for your customers.
‍
Attracting new customers, keeping your existing customers coming back and making the most of every opportunity to add to your bottom line ensures that your coffee shop can continue to provide delicious drinks to your guests for years to come.
‍
Whether youíve been running a successful coffee shop for a while, or are thinking about getting started in the industry, here are a few tips to help your business generate extra revenue.

Create A Strong Brand
Creating a strong brand is fundamental to communicating with new and potential customers what your coffee shop is about. The overall experience is central to enjoying coffee, and the right brand messaging can help customers to understand the story and the values of your business at every touchpoint, from the styling of your premises, the drinks available on your menu through to following your social media channels.
‍
Of course, when it comes to coffee shops - particularly independent ones - a great brand is nothing without great coffee. And thatís why itís important to ensure you provide the right products that align with what your brand stands for. Using premium, freshly roasted coffee beans is essential for being able to offer high quality coffees, whether you use beans roasted offsite or source coffee beans to roast yourself in-house. In the world of coffee shops, quality products and ingredients provide a strong foundation for your brand and mean that your cafť can become known as one that offers some of the best tasting coffee in town.
‍
These days there is plenty of choice in the market for consumers when it comes to choosing where to buy and drink coffee. If youíre competing against larger chain stores then you can use this to your advantage by creating a brand thatís individual, authentic and one that will resonate with the kind of customers you want to attract. Whatever USP it is that sets your business apart from the crowd can be used within your strategy to help you develop a brand thatís trusted and appreciated by customers.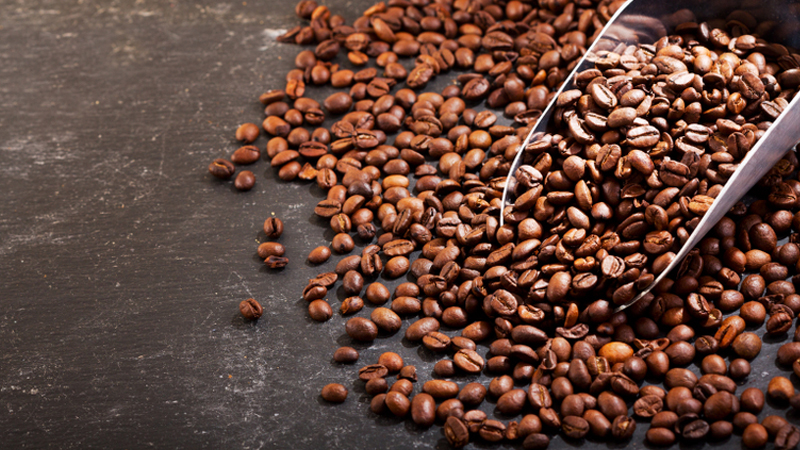 Increase Footfall
Coffee is available in abundance, so what draws customers into your cafť specifically? With a higher regular footfall, you will have more income stability and, if you have priced your services correctly, will automatically reap more profit.†
‍
Offering items such as freshly made sandwiches to take away can help to bring more customers into your shop; even if sold at a low profit margin itís likely that the vast majority of customers who come in to pick up a sandwich, a panini or other food items will also grab a coffee or a drink as well.
Another way to attract more customers into your shop is to create a unique and welcoming atmosphere. Delicious aromas, friendly staff, comfy chairs, and attractive interior dťcor are a must and go a long way.
‍
Although the more customers the better, it may be that you end up with a cafť full of single laptop workers who come in to use the Wi-Fi and only buy one drink. Whilst it is good to appreciate that these customers enjoy the welcoming atmosphere, they arenít always the most profitable and it may be worth having restrictions in place to ensure your most profitable customers can always be accomodated. You can do this by changing the Wi-Fi password every couple of hours, or only having a small supply of power outlets for customer use.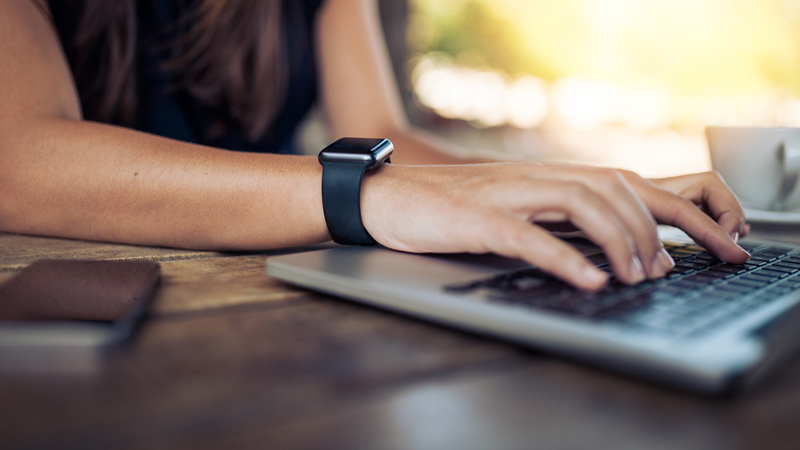 Clever Promotions
When you go to a restaurant, do you ever notice that certain items on the menu are highlighted as being house Ďfavouritesí, or that your eye is particularly drawn to a certain section of the menu due to clever design? This is one of the many ways that restaurants like to encourage their customers to pick the most profitable items from the menu. It is worth bearing in mind that it is the most profitable, not necessarily the most expensive items here.
‍
For example, batch made filter coffee can often be relatively inexpensive to make and, although sold at cheaper prices in comparison to more complex drinks, usually has a high profit margin. Options such as a mocha or a latte has to take into consideration the buying of the milk (including the different types of milk you have on offer), the time and effort the barista puts into making it, the coffee machine, and the beans themselves.
‍
You can highlight high profit items to your customers as Ďspecial buysí, and promote these in your cafť through visual messaging, barista recommendations, and displays.

Upsell Additional Products
As customers, we always want to feel like we are getting a great product for good value, and you can use clever upselling to appeal to these customers' desires. This can be as simple as pairing up a popular low-profit item to a less popular higher-profit item and selling them together for a fixed price, for example, a latte and a cookie, or a filter coffee and a piece of cake. That way, the customer feels like they are making a saving whilst getting a little extra something special, and it is this feeling that will make your customers come back for more.
‍
A good way to entice customers into buying some food along with their drink is to make sure that the displays look irresistible. Although there are customers who are looking to nip into the cafť knowing exactly what they want and wonít be drawn away, there are also many customers who visit for a relaxing and indulgent experience, and a delicious-looking treat could easily be on the cards.

With a significant number of purchasing decisions being made on impulse, offering delicious looking and tasty coffee shop treats at the point of sale can be a sure fire way to increase revenue.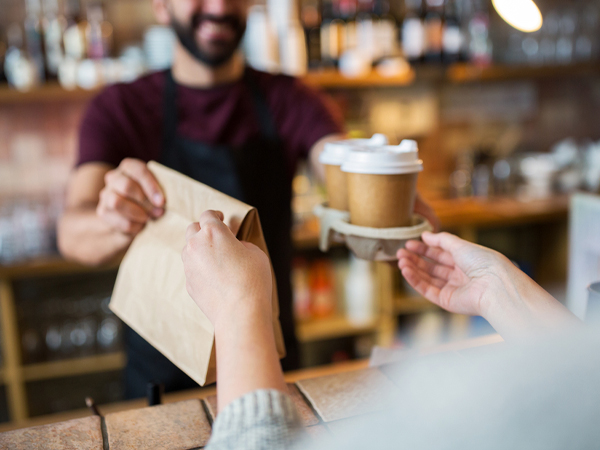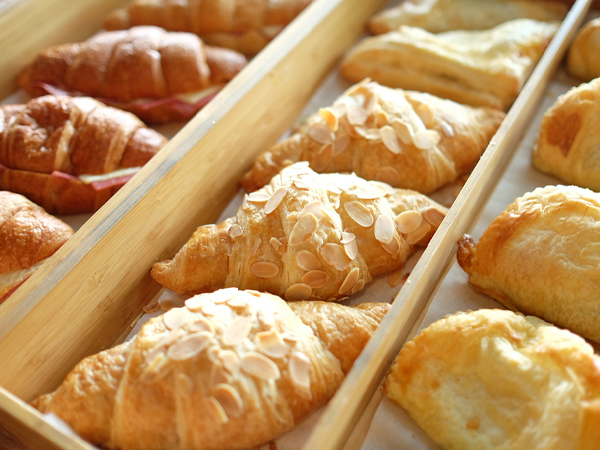 Social Media Marketing
Social media is a powerful thing. Almost everyone nowadays uses it and it can be an extremely effective marketing tool through customer-generated content. Getting your cafe shared on social media is a great way to increase brand awareness, and a clever way to do this is to encourage your customers to post about your brand.

Competitions where customers can post a photo of their drink and tag who they would like to join them, for example, is a great way for individuals to feel more involved with your brand, as well as providing free marketing. Itís a win-win for all involved. Itís often claimed that Starbucks asks its baristas to intentionally misspell the names of customers when writing them on drinks cups, so that customers will share pictures of their often hilariously misspelled names via social channels, drawing attention to the brand.

While you might not necessarily want to go down that route, keeping your own social media accounts up to date with images of deliciously tempting drinks, showcasing new products and menu items, or highlighting special offers that you have can be done reasonably quickly. This can be a great way to communicate directly with your customers and help to reinforce positive attitudes towards your coffee shop, so that youíre the first place that springs to mind whenever any of your followers think about popping out for a cup.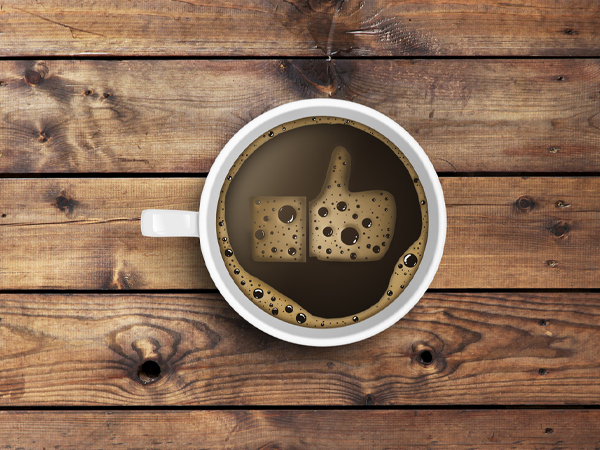 Offer Customisation Options
Todayís coffee market offers consumers more choice than ever before when it comes to the range of drinks that are available. Enabling guests to customise their drinks exactly to their liking can be a great way to ensure that your customers get a product they love while also providing an additional way to increase revenue.

From adding extra shots of espresso to make a stronger coffee, to adding extra flavours with a wide range of coffee syrups, offering customisation provides a tailored and personal experience that customers enjoy and allows you to increase the value of the drinks sold with additional items.
‍
Customised drinks enable you to vary your menu throughout the year as well, offering a simple way to provide seasonal favourites and to create ad-hoc menu specials to align with events or celebrations taking place.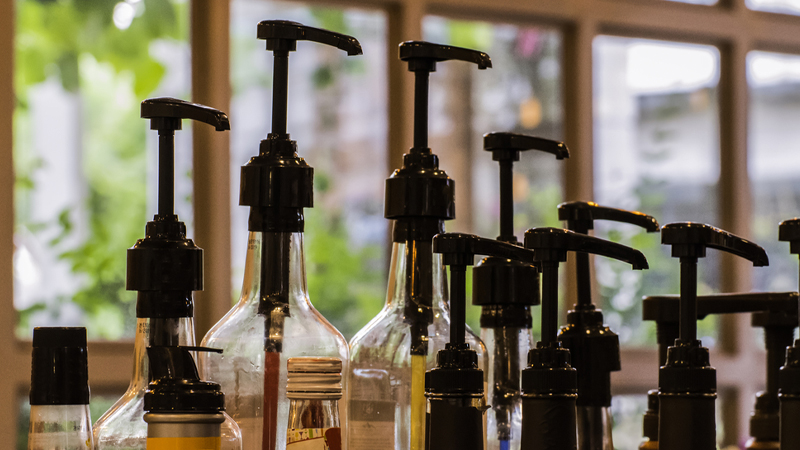 Offer Gift Cards
Gift cards are popular in almost all consumer sectors, offering a convenient way to give and receive gifts. Whether bought by your already loyal customers as a way to share their favourite coffee drinking experience with friends and family, or used to attract entirely new visitors, gift cards offer a flexible way to generate additional business.
‍
When it comes to helping coffee shops increase profits, gift cards can be a useful strategy to employ. They deliver guaranteed future business, plus they mean having cash in the bank before any products are sold, which can offer interest on the balance until they are redeemed.

Customers who have been given a gift card might also be new to your establishment, and having been gifted the experience of enjoying your coffee shop might go on to become regulars, or bring others along with them to enjoy their visit which equals additional add on sales.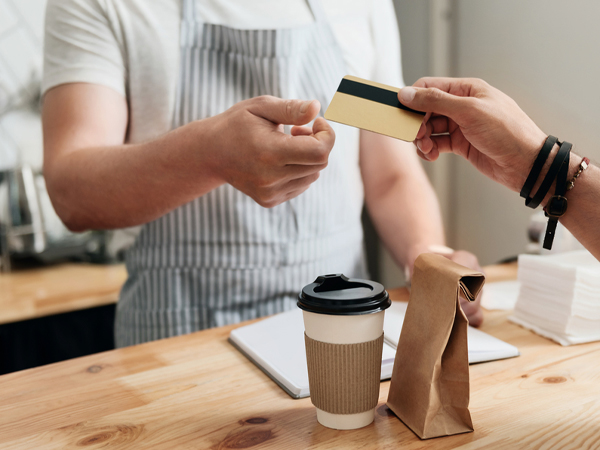 Invest In The Right Equipment
Using the right equipment for the job is vital in ensuring the success of any business - coffee shops included. And while it can seem like a significant outlay, having the right kind of commercial coffee machine for your needs can make a big difference to your bottom line.

Impacting not only the quality of the coffee you serve, but also the speed with which you can make drinks and even the number of staff required in your shop, itís important to consider all the options available when it comes to your machines and equipment.

For an authentic coffee drinking experience, a lot of speciality coffee shops opt for a commercial espresso machine. Available in a choice of sizes and with various feature sets, taking the time to consider the scale of your business and the type of drinks you want to offer can help you make the best choice when it comes to the right machine for your needs. Operating an espresso machine takes a little bit of practice, however once mastered provides a highly flexible solution enabling a wide range of standard and customised drinks to be made.
‍
Bean to cup coffee machines are another option to consider if speed and convenience are important. These machines handle everything from grinding the beans to producing coffees of consistently good quality; they are perfect if you need to make a high volume of drinks, or if you donít have professional baristas working in your shop.

Host Events
Hosting events can be a great way to generate additional business, as well as helping your shop and brand become an integral part of the local community, which can mean more repeat business for years to come.
‍
Perhaps your coffee shop is popular with a younger audience, or you want to attract more customers from that crowd. Opening one evening each month or each week and inviting local up and coming bands to perform can be a great way to connect with your target demographic. You could also turn your store into a temporary art gallery, showcasing the work of local artists and providing drinks and snacks to visitors who come to see the exhibition.

There are a wide range of events that your coffee shop could host. From music evenings and meditation sessions to book readings and events for children to attend (with their coffee drinking parents) during school holidays, the type of events you host will need to be consistent with the style of coffee shop you want to be known as, but can be a great way to build up a loyal customer base.

Harness The Value Of Training
As in any business, unless you are doing everything yourself, staff wages are usually one of the biggest costs involved in running a coffee shop. But your staff are also one of your most valuable assets, and ensuring they are able to receive the right training and development can boost their value to your business, and in turn the profits of your coffee shop substantially.
‍
There are a number of ways that you can reap the rewards of delivering good quality training to your staff. First off, training staff on how to correctly use coffee making equipment is vital. Having skilled baristas who can create fantastic looking as well as great tasting drinks will wow customers and keep them coming back, as well as helping to spread recommendations for your coffee shop by word of mouth.

Staff who are trained in customer service, including conversational training, will help guests to feel right at home and enjoy the experience of visiting your shop. Again, this contributes to repeat business as well as encouraging your customers to recommend your coffee shop to their friends and family for the great service they receive when visiting.
‍
Another way in which well trained staff can help your business to increase profits is by reducing costs and waste that eat into those profits to begin with. From using the right quantities of coffee and milk when preparing drinks, to ensuring equipment is cleaned and maintained correctly so as to avoid unnecessary repair or replacement costs, there are a number of ways that staff who have been trained correctly can reduce the day to day costs involved in running a business. And while these savings may seem small in isolation, they soon add up. Training staff to minimise wastage will quickly translate into less spent on replenishing stocks, and more revenue left over as profit.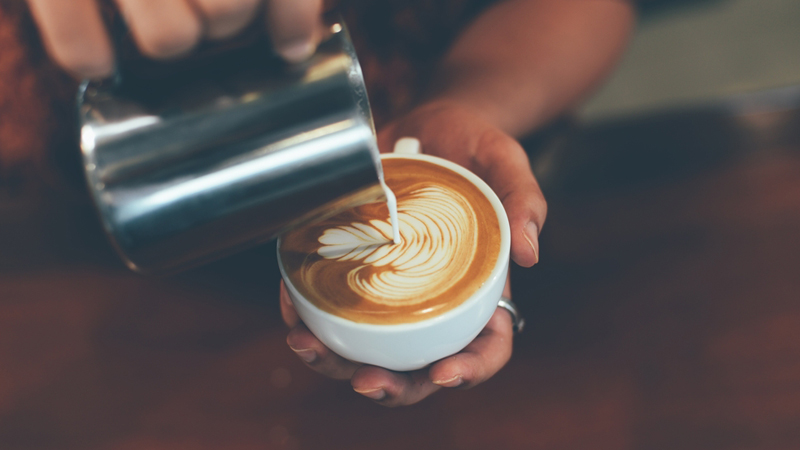 Get Your Pricing Strategy Right
The right pricing strategy can make or break any business and is fundamental to get right. If your prices are too low, you wonít make enough profit to sustain your business long term. Set your prices too high, and you wonít be able to attract enough customers which will have the same effect.
‍
The pricing strategy you choose should align with your offering, and when it comes to coffee shops this includes the experience you provide as well as the types of products that you sell. A common mistake people often make is to assume they need to be the cheapest around in order to attract customers. This might be the case if you simply want to shift as many cups of cheap coffee as possible, however in a lot of cases this strategy isnít geared towards the types of customers you may want to attract.

If your coffee shop is one that sells high quality coffee, expertly made and provides a unique experience that includes everything from the decor to the professionalism of your staff, then you need to make sure that your prices reflect that. Customers come in all different types, and most are prepared to pay more for a higher quality product or a more enjoyable experience. Setting your prices fairly to reflect the overheads involved in running your business and the quality of your offering will mean that even if youíre not the cheapest in town, customers will still consider your shop to offer good value.

Another area where businesses can come unstuck is in raising prices. Small price rises on an annual basis are something that a lot of your customers wonít even notice. If they are necessary to reflect the rising costs of overheads then you shouldnít be afraid of increasing your menu prices slightly rather than letting cost increases eat further into your profits, and you may also be able to increase your profits further by implementing an annual price review.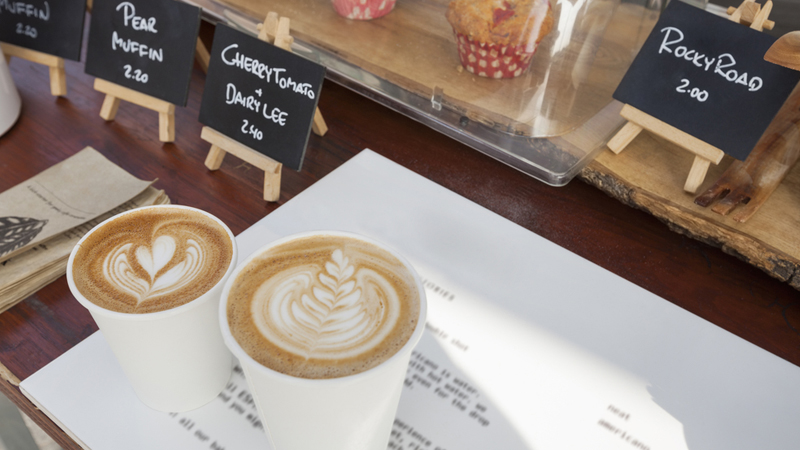 Offer Something For Every Guest To Enjoy
In the vast majority of coffee shops, the focus when it comes to menu choices is of course coffee. Itís a drink loved by millions and also one with a number of potential health benefits. However, not everyone likes coffee, and some people may in fact have allergies to caffeine.
‍
While a successful coffee shop will find the bulk of its customers are there for the coffee, itís also able to offer high quality alternatives for those who donít or canít drink it. This means that if a member of a group doesnít want to drink coffee, the group can still come into your cafe confident that as much care and attention is given to the non-coffee drinkers.

From speciality teas and infusions to hot chocolates and chai style drinks, there are a great range of hot beverages that can be added to your menu to ensure that guests donít feel neglected if they donít enjoy coffee. On top of this, cold options such as fruit smoothies and iced coffee drinks can be incredibly popular, particularly in the summer months when many people are looking for something tasty and refreshing to help them cool down.
‍
While it usually doesnít make sense to have a menu with too many options, and a simple range of high quality items generally works best, taking care when putting together your menu means that you can offer delicious and attractive options to everyone, all year round.

Another area where your coffee shop can shine in the eyes of customers is to offer alternatives for those who donít wish to consume ingredients such as dairy or gluten. Whether due to allergies or for lifestyle choices, enabling your customers to choose vegan friendly milks, gluten free snacks and other alternatives can help your coffee shop to secure repeat business from these customer groups, as well as their friends and family.