FREE Delivery on orders over £ 49.99
Sign Up For 5% OFF Your 1st Order
Winners Of 23 Great Taste Awards
Feefo 2021 Platinum Service Winner
Next Day Coffee Supplies Available From One Of The UK's Leading Coffee Suppliers & A1 Coffee Beans Roasters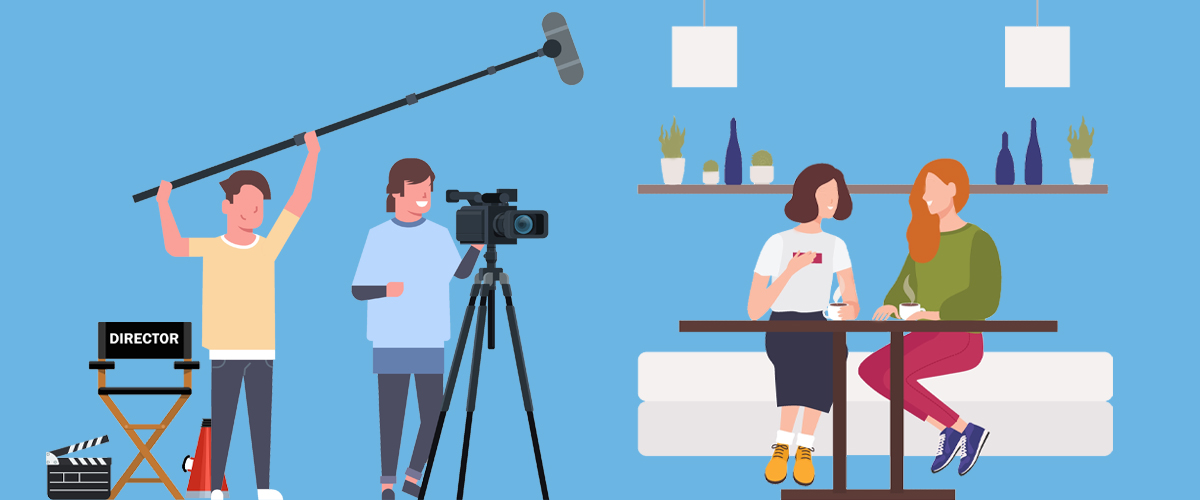 iconic

Coffee Shops
from tv and movies
Coffee is more than just a beverage. It is a drink that stars in some of the most memorable moments in TV and movies, alongside big-name actors and actresses. Just like in real life, great tasting coffee and friendly cafes are things and places that bring people together on-screen. Here we've put together a list of some of the most iconic cafes and coffee shops from movies and TV shows over the years. You can even visit some of these places in real life to enjoy your own steaming cup of coffee.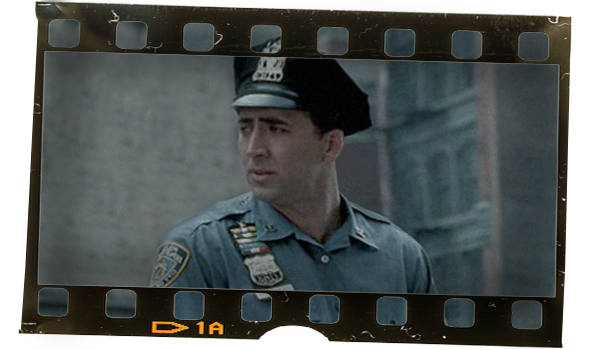 Yvonne's Coffee Shop in

It Could Happen to You
A cup of coffee gets everything started in this 1994 romantic comedy starring Nicolas Cage and Bridget Fonda as a cop and a waitress who fall in love. When cop Charlie can't tip down-on-her-luck waitress Yvonne after he buys a cup of coffee, he promises that if he wins the lottery, he will split the winnings with her.
‍
As it turns out, the win comes off, and Yvonne gets to buy the coffee shop she loves so much - as well as finding love with Charlie himself. All thanks to that one cup of coffee.

Luke's Diner in

Gilmore Girls
While not technically a coffee shop, we would be remiss if we did not mention Luke's Diner, perhaps one of the most famous on-screen coffee purveyors in recent memory.
‍
Luke's Diner is the favourite hangout of Rory and Lorelai Gilmore, where they pick up their huge cups of coffee and talk fast about love, life, and everything in between. This warmhearted show rarely goes an episode without a visit to Luke's, and we would love to visit sometime… sadly, the diner is as fictional as the town of Stars Hollow!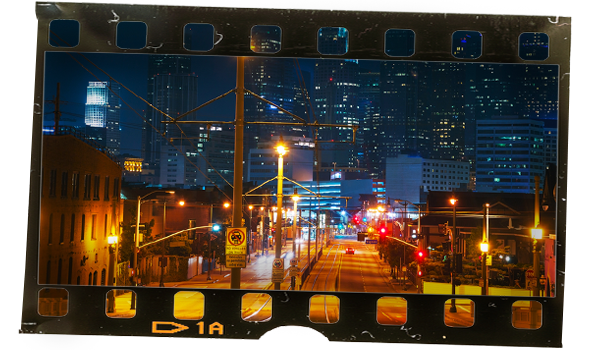 Johnie's Coffee Shop in

The Big Lebowski (and others)
This Los Angeles coffee shop might not be open for business any longer, but for a long time, Johnie's Coffee Shop was just a great place to grab a cup of joe and hang out with a friend. Opening in 1956 as Romeo's Times Square, the giant neon Johnie's Coffee Shop sign soon became a beacon to coffee lovers. However, Johnie's, located on the corner of Wilshire Boulevard and Fairfax Avenue in LA, earned its place in film history when it was the meeting place for fictional characters of all stripes.
‍
It has featured in films as diverse as Miracle Mile, City of Angels and Reservoir Dogs. However, it is perhaps best known for being one of the meeting places in The Big Lebowski, featuring in a scene starring The Dude, played by Jeff Bridges, and Walter, played by John Goodman. This little coffee shop became a star in its own right and is much missed by native Angelenos and tourists alike, as it stopped serving as a coffee shop and restaurant in 2000.

Monk's Cafe in

Seinfeld
In what was arguably one of the most influential US sitcoms of all time, Jerry Seinfeld and his friends Kramer, George and Elaine are regulars at Monk's Cafe, a coffee shop near the apartment block where Jerry lived. Monk's was depicted as a regular coffee shop in the show, with no particularly distinguishing features. In fact, characters often complained about the burnt coffee. Yet they were staunch regulars and it was one of the few places the group met up at on a regular basis, with the cafe featuring in almost every episode.
‍
In typical Seinfeld style, conversations at Monk's were usually about the sometimes bizarre, often hilarious minutiae of everyday life. While the scenes set in the cafe were shot in a studio, exterior shots used a real life establishment called Tom's Restaurant in Manhattan, which fans of the show often visit to this day.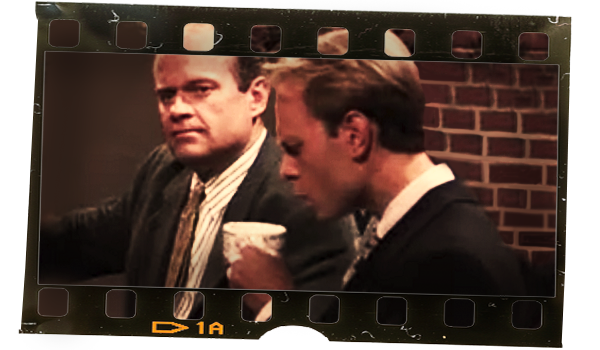 Cafe Nervosa in

Frasier
Coffee culture became a bonafide trend in the 1990s, in part thanks to some choice media representation. One of these came in the form of the intellectually astute comedy show, Frasier. Barely an episode passes where you don't see Niles and Frasier Crane enjoying their favourite drinks (a latte with nutmeg and cinnamon and a double Kona with cream, respectively).
‍
Seattle is seen by many to be the birthplace of the coffee shop boom, as it is home to the original Starbucks. While this coffee behemoth is a huge part of our increased love of coffee shops, you cannot deny the influence of Niles and Frasier. Some episodes revolve entirely around their adventures at Cafe Nervosa - and are some of the funniest ones.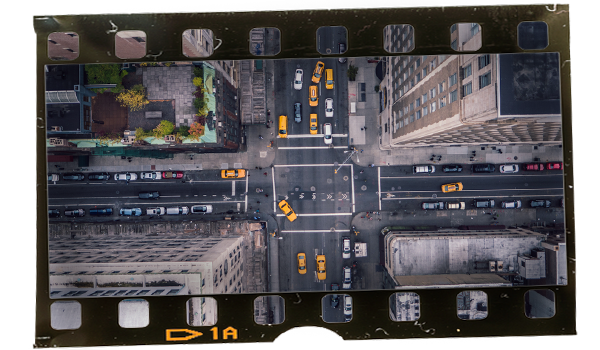 Cafe Grumpy in

Girls
Hannah Horvath, played by Lena Dunham, resented having to work at Cafe Grumpy, slinging coffee for a living rather than advancing her creative dreams. But Grumpy's gave us some great shots and, best of all, it was a real coffee shop in Greenpoint, New York!
‍
Best known as a spot where coffee drinkers can get a cup of "real" coffee, when not playing home to fictional baristas such as Hannah, Cafe Grumpy is still a great place to pick up a coffee and watch the real world go by. You probably won't get into as many scrapes as the Girls' characters, but perhaps that's for the best!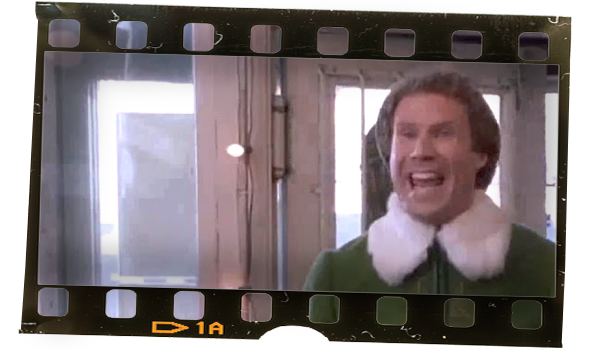 The World's Best Cup Of Coffee Shop in

Elf
While the availability of the world's best cup of coffee at this unnamed shop in Manhattan is debatable, it is nevertheless the site of a classic scene from the movie. Played by Will Ferrell, Buddy the Elf who has recently left the North Pole spots the coffee shop with a sign in the window proclaiming 'World's Best Cup Of Coffee'. As somewhat of a naive character, Buddy takes the sign literally and enters the shop to congratulate the staff on their achievement.
‍
While what would be considered the best cup of coffee is of course subjective, it would no doubt be prepared using premium roast coffee beans by an expert barista. Unfortunately we'll never get to find out if the shop in Elf does sell the best cup of coffee in the world, as it was a purely fictional establishment created for the movie.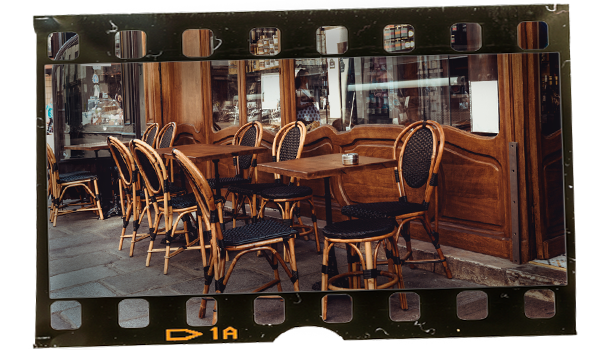 Cafe des Deux Moulins in

Amélie
Beautiful and whimsical, French film Amélie captured the imaginations of so many when it was first released in 2001. The titular Amélie, played by then-newcomer Audrey Tatou, lived in a Paris infused with magic and wonder, though her day job was as a simple waitress at Cafe des Deux Moulins. French for "Two windmills", this cafe is a very real place in the Montmartre district of Paris.
‍
Amélie may have spent her time in Cafe des Deux Moulins serving cups of coffee and light bites to her fellow Parisians (and getting lovers together using unusual matchmaking means!), but in real life, it has become something of a tourist destination thanks to its prominence in the movie. You can still sit outside on the sloping streets of Montmartre and pretend you are starring in your own European romance, though!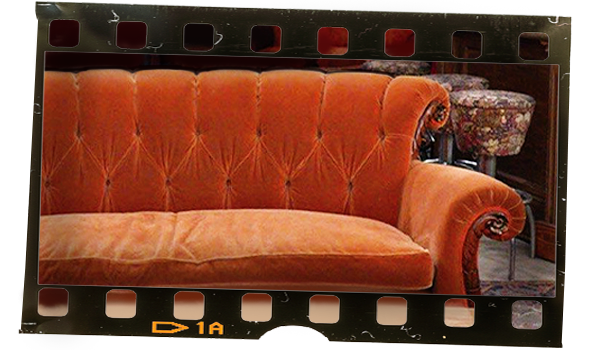 Central Perk in

Friends
No list would be complete without Central Perk, the New York-based coffeehouse from everyone's favourite 90s comedy, Friends. As you may know, Friends ran for ten seasons and tells the story of six twenty-somethings who fall in and out of love, work terrible jobs, and most importantly, sit and catch up in their favourite coffee shop.
‍
While Central Perk might not exist in real life (though some pop-up versions have come and gone), the iconic big round cups full of coffee and comfy couches inspired a whole new wave of appreciation for coffee shop culture throughout the 1990s. There are few places we would rather hang out in than in Central Perk with some of our own closest friends (though we'd prefer it if Rachel Green wasn't the one making the coffee).

Great Coffee Is Part Of The Experience
Are you eager for the rich smell of roasted grounds and the experience of watching the world go by? Whether you are going to head to your own favourite coffee shop or just pour a cup and curl up with your favourite of these famous movies and TV shows, savour the moment. And if you pretend very hard - it might just feel like you're there!