FREE Delivery on orders over £ 49.99
Sign Up For 5% OFF Your 1st Order
Winners Of 23 Great Taste Awards
Feefo 2021 Platinum Service Winner
Next Day Coffee Supplies Available From One Of The UK's Leading Coffee Suppliers & A1 Coffee Beans Roasters

Complete Guide To
Sweetbird Coffee Syrups
Shop Sweetbird Coffee Syrups
Whether you're a fan of the Sweetbird brand already, or are a coffee lover looking for new, interesting syrup flavours to add that extra kick to your hot beverage, our guide to Sweetbird coffee syrups covers everything you need to know about the innovative and unique brand. 
‍
With a wide range of fabulous flavours, unusual combinations and a growing product range, Sweetbird has something for every taste. Here we look at Sweetbird's delicious range of coffee syrups and share some recipes and tips on how to use their high quality and versatile products.


The Sweetbird Story
Sweetbird Coffee Syrups were one of the first coffee syrup companies on the market, launching in 2006 into a world where coffee, for the most part, was just coffee. 
‍
Boasting a variety of easy to use, delicious and versatile syrups, the brand worked hard to broaden the horizons of how coffee could taste, with seasonal favourites and a vastly expanding product range.
‍
Developing a range of innovative techniques to capture flavours and enhance coffee, the company has continued to grow superbly. With products stocked across the world, they have even branched out to cold drinks, iced teas, frappes and much more to cater for your every taste bud. 
‍
Known for their easy use and approval of the vegan society, the collection of coffee syrups never compromise on flavour and continue to be used and enjoyed in a huge number of coffee shops around the world.



The Sweetbird Syrup Range
The collection of Sweetbird syrups are finely crafted and designed to transform any coffee with a delicious new flavour.  Each and every syrup is full of flavour and made in the UK at Sweetbird's state of the art syrup plant, expertly crafted to provide a wealth of options when it comes to making delicious drinks.
‍
With over 50 tasty syrups in six varieties, there's a flavour for every preference. The Sweetbird range includes various flavours in the following varieties: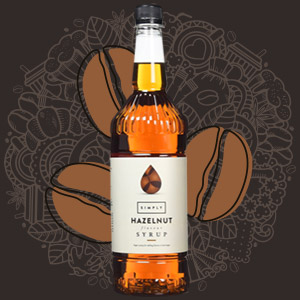 Sweetbird
Classic Syrups
For the best in timeless flavours, look no further than the Sweetbird Classic collection. From almond and caramel to gingerbread, hazelnut and vanilla, these syrups form the foundation of a wide range of popular coffees.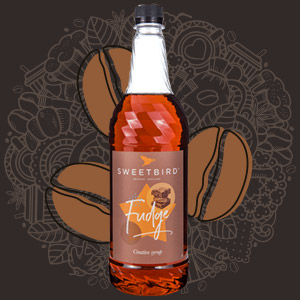 Sweetbird
Creative Syrups
If you're looking for flavours you can really get creative with, this collection is packed with delicious options that allow you to make a whole host of taste bud pleasing beverages. From fudge, peanut butter and honeycomb, to comforting options like pumpkin spice, s'mores and eggnog for those seasonal and festive treats.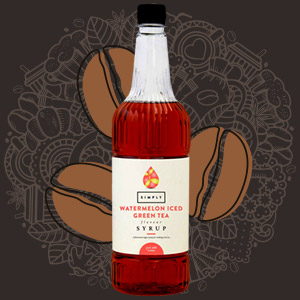 Sweetbird
Iced Tea Syrups
Whether for a refreshing addition to your summer drinks menu, or something to be enjoyed year round, the Sweetbird Iced Tea range is packed with unique and interesting flavours. As well as classic iced tea, you can also find cucumber and mint, jasmine lime, peach, and passionfruit lemon.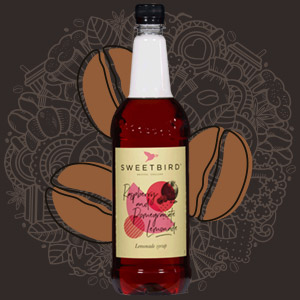 Sweetbird
Lemonade Syrups
Sweetbird's lemonade syrups allow you to create refreshing real lemonade style drinks, as well as offering a great ingredient to create a range of cocktails and mocktails. From original lemonade to options like pink guava and lime or raspberry and pomegranate, there's are possibly some of the best lemonade flavours you'll find anywhere.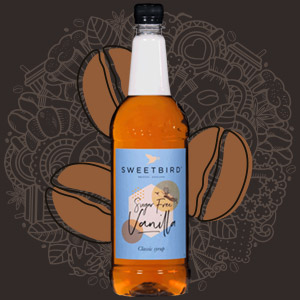 Sweetbird
Sugar Free Syrups
Offering the same great taste as their other syrups but without the sugar, Sweetbird sugar-free syrups prove that you don't need calories for great flavour. There are sugar free options available to use in both hot and cold drinks, with a range of flavours to choose from including caramel, hazelnut, gingerbread, strawberry and vanilla.


Using Sweetbird Coffee Syrups
It couldn't be easier to use Sweetbird coffee syrups, simply add them to your drink of choice and enjoy! Coffee syrups can be added to a whole range of espresso based drinks including lattes, cappuccinos and more for an extra boost of flavour.
‍
For Sweetbird fruit syrups, you can add them to sparkling water for a fizzy summer cooler or add to your favourite cocktail. It's also easy to make refreshing options with Sweetbird Traditional Lemonade, and you can flavour it with different fruit syrups or just drink with fresh ice and lemon. 
‍
Another of the benefits of coffee syrups is that you can use them in cocktails and mocktails, just like you would with any other sugar syrup.



Why Use Sweetbird Coffee Syrups?
Sweetbird Coffee Syrups have continued to remain popular due to their unique flavours and creative product range. If you're a coffee connoisseur, you can use a variety of different syrups in one drink to recreate some of your favourite flavours or make something totally new. 
‍
All Sweetbird syrups are made in the UK to the very highest standards, using British sugar (with the exception of sugar-free syrups) and high-quality ingredients. They're also affordable, 100% GMO-free and have no artificial colourings or flavourings. You can customise your drinks by adding extra flavours or combining a couple of ingredients for a truly unique coffee.
‍
Sweetbird Coffee Syrups have also been approved by the Vegan society so they are suitable for vegetarian and vegan drinks and can be used with milk alternatives for delicious cruelty-free drinks.


Sweetbird Recipes To Try
If you're ready to embrace the world of Sweetbird Coffee Syrups, we've collected some brilliant Sweetbird recipes to try for an unforgettable drink experience. Whether you love a refreshing summer drink or you want to add a festive feel to your Christmas coffee, check out these recipes for Sweetbird coffee syrups. With recipes for hot drinks, cold drinks, seasonal drinks, kids, cocktails, low calorie drinks and vegan drinks, Sweetbird offers something for every drink lover.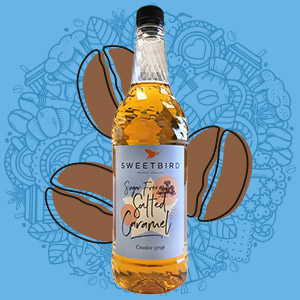 Sweetbird
Sugar-free Salted Caramel Latte
If you're trying to cut down on sugar but you love a sweet coffee, then this delicious drink is for you. Simply make a double espresso and combine it in a cup with two pumps of Sweetbird Sugar-free Salted Caramel Syrup. Top it up with steamed milk or a milk alternative and enjoy!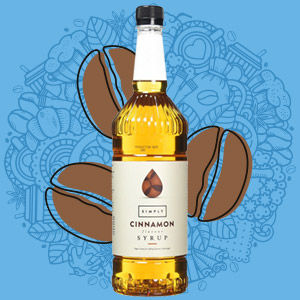 Sweetbird
Cinnamon Hot Chocolate
This delightfully warming hot drink is perfect for the colder months. Mix your favourite hot chocolate powder with Sweetbird Cinnamon Syrup and a little hot water in a cup until it forms a smooth paste. Then, stirring while you pour, top it up with warm milk. For an extra treat, sprinkle a little chocolate and cinnamon on top of some extra cream.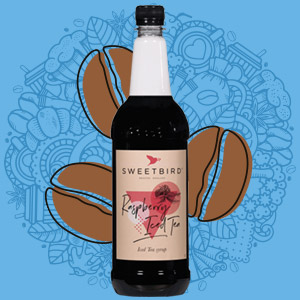 Sweetbird
Raspberry Lemonade
Refreshing raspberry lemonade is the perfect drink for a warm day and it's easy to make your own traditional homemade lemonade with Sweetbird syrup. First, fill a glass with ice and then fill half the glass with Sweetbird Traditional Lemonade. Add 2 pumps of Sweetbird Raspberry Iced Tea Syrup and top with water to your required strength. To finish off the delicious drink, add a slice of lemon and enjoy.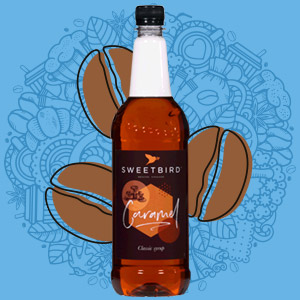 Sweetbird
Millionaire's Cappuccino
If you're looking for an indulgent coffee, you'll love this Millionaire's cappuccino recipe! You will need Sweetbird Caramel Syrup and Sweetbird Chocolate Syrup, as well as foamed milk and a double espresso. Mix the double espresso with one pump of Caramel Syrup and one pump of Chocolate Syrup in a cup. Warm the milk and top your drink with foamed milk for that classic cappuccino flavour with a sweet twist.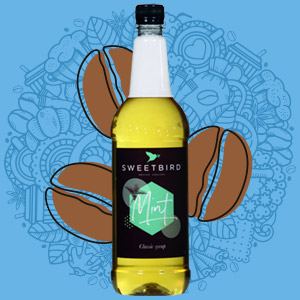 Sweetbird
Mint Choc Moccacino
If you enjoy the combination of chocolate and mint, then why not try crafting a mint choc mocha. Combine espresso with hot chocolate powder and Sweetbird Mint Syrup in a medium cup and stir until smooth. Top with steamed milk and then sprinkle with chocolate powder and garnish with a fresh mint leaf.