FREE Delivery on orders over £ 59.99
Sign Up For 5% OFF Your 1st Order
Winners Of 23 Great Taste Awards
Feefo 2022 Platinum Service Winner
Next Day Coffee Supplies Available From One Of The UK's Leading Coffee Suppliers & A1 Coffee Beans Roasters
More Than A Drink

10 Amazing Recipes Featuring Coffee
Coffee is a versatile drink with endless possibilities. From frappes to flat whites, there's something for everyone looking for a pick-me-up. But did you know that your bag of coffee beans is good for more than waking you up in the morning?
‍
Roast coffee has a rich, distinctive flavour that gives a lot of character to everything from appetisers to desserts. Read on if you are looking for recipes that give you new ways to enjoy your coffee.

Browse The Full Coffee Range
Coffee & Walnut Cake
Coffee & Walnut Cake is a rich, moist Madeira sponge cake filled with coffee butter frosting and topped with chopped walnuts. In the UK, it is sometimes called a chocolate génoise. It is perfect with a hot beverage as an afternoon treat, or with a scoop of ice cream or custard as a dessert.

Ingredients:




2 tbsp strong coffee, cooled




6 walnut halves reserved for decoration
For the frosting:

200g dairy butter, room temperature


2 tbsp strong black coffee, cooled
Directions:
1. Whisk butter and sugar in a bowl.
‍
2. Add the eggs and then the coffee until the mixture is well combined.
‍
3. Sift the flour and baking powder into the mixture.
‍
4. Sprinkle the walnuts over the mixture and mix everything with a spatula until well blended.
‍
5. Spoon into two lined loaf tins and bake for 20-25 minutes.
‍
6. Cool completely on a wire rack.
‍
7. Whisk the frosting butter until fluffy, and gradually add icing sugar and then coffee
‍
8. Spread a third of the frosting on one cake, place the other cake on top, and spread the remaining frosting on the top and sides.
‍
9. Smooth over the surface and decorate with walnut halves.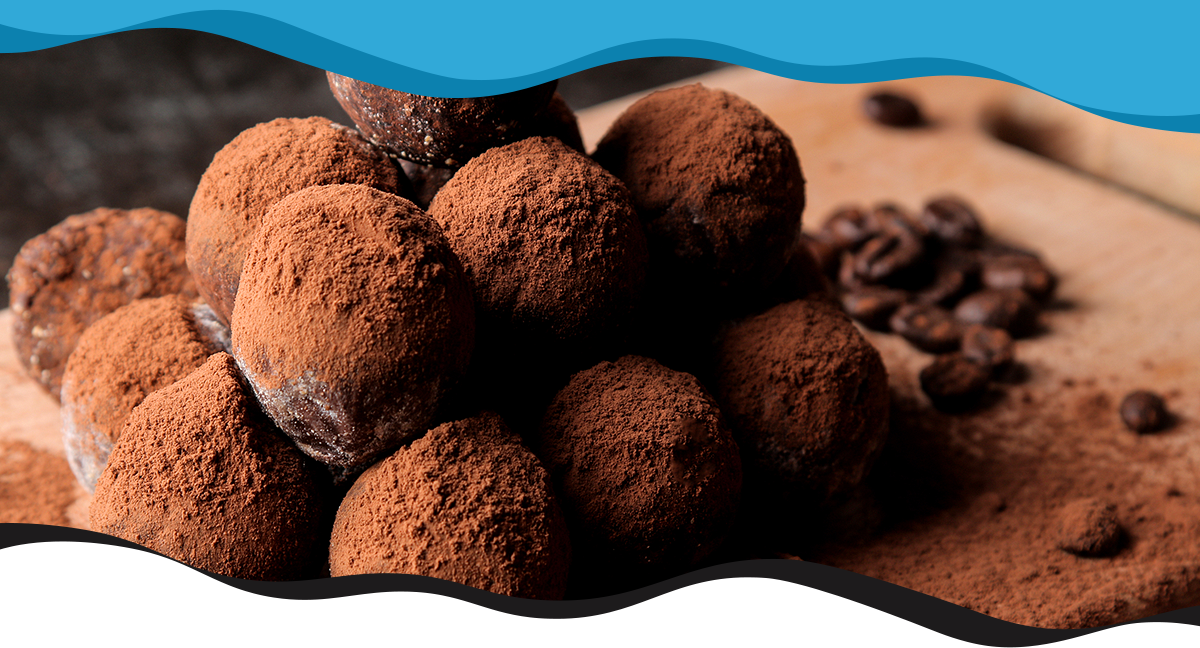 Chocolate Coffee Truffles
Coffee and chocolate is a classic mix of flavours that only gets better with the addition of cream. These coffee chocolate truffles combine the smoothness of chocolate, the richness of coffee, and a hint of cream for a decadent treat.

Chocolate Coffee Truffles
Ingredients:




1 tbsp cocoa powder for dusting
For the Coating:

120 g milk, dark or semi-sweet chocolate

Directions:
1. Melt cream and chocolate in a bowl in the microwave on high for one minute. Stir, then repeat until all chocolate is melted. Do not overheat, or you will get a grainy texture.

2. Stir in the coffee paste until mixed well and set aside to cool.

3. Use a melon baller or cookie scoop to scoop the mixture into small balls.

4. Place the truffle balls on a baking tray lined with parchment and refrigerate for 20 minutes (or more, if necessary) for more firmness.

5. For the coating, melt the chocolate and coconut oil in a bowl in a microwave at 30-second intervals. Stir between intervals until melted and smooth.

6. Dip the truffle balls in the coconut oil and chocolate mixture and set them on a baking tray.

7. Refrigerate until set.

8. Top the truffles with chopped nuts, coconut flakes or sprinkles for extra flavour and colour.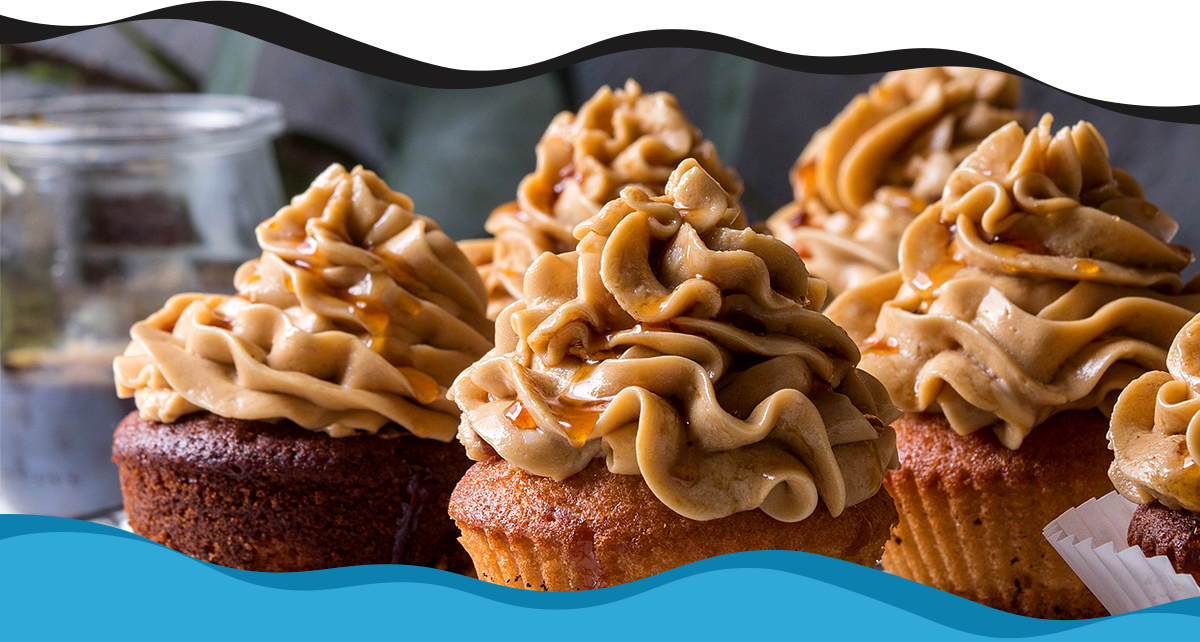 Coffee Cupcakes
Cupcakes are a staple of the dessert world, and coffee cupcakes will melt their way into your heart if they haven't already. The subtle coffee flavour and chocolate undertones accent the soft, velvety insides of these luscious morsels of love, making every bite an explosion of goodness.

Ingredients:


¾ cup of butter, softened



For the Icing:




50g plain chocolate, melted
Directions:
1. Preheat the oven to 170°C.

2. Cream the sugar and butter in a dish until light and fluffy.

3. Mix in the egg and vanilla extract.

4. Add the flour and espresso and mix until well combined.

5. Scoop into muffin tins lined with paper liners or greased.

6. Bake for 15-20 minutes or until a toothpick inserted in the centre comes out clean.

7. Cool on wire racks before frosting.

8. For the icing, beat in the butter until smooth, then gradually add the other ingredients and blend well with an electric mixer.

9. Swirl generous amounts of the icing on top of the cupcakes and serve.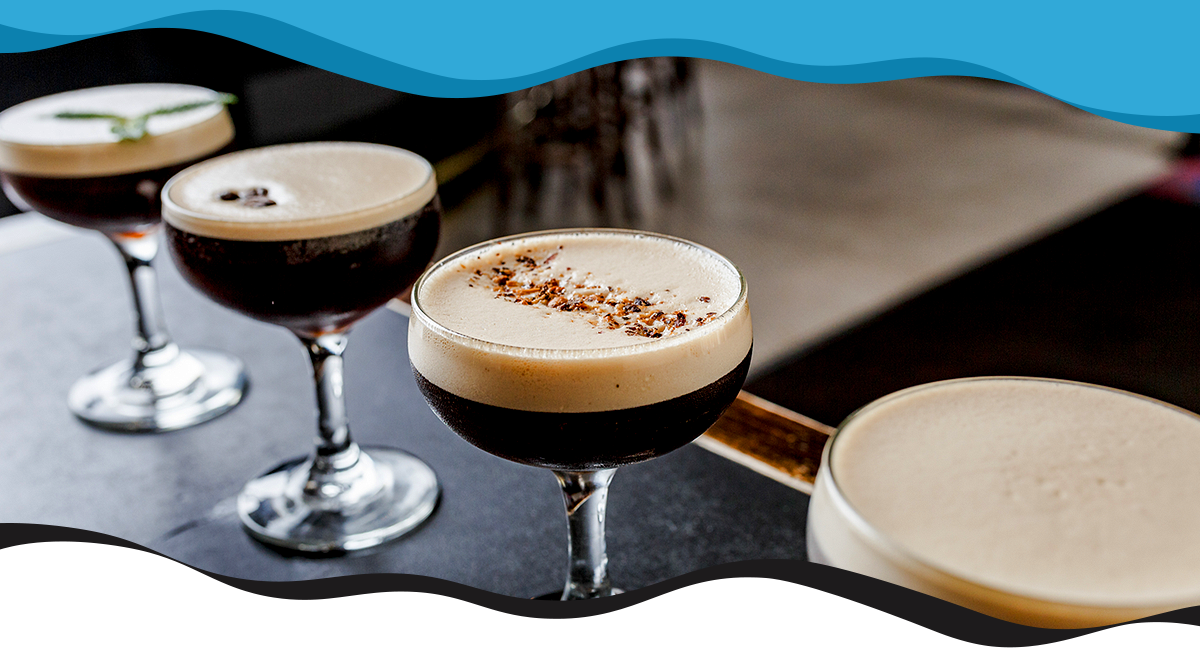 Espresso Martini
An espresso martini is a bit like the classic martini cocktail, but with espresso coffee. Many variations exist, but most include vodka, coffee liqueur, and cream. The ingredients are chilled before mixing and served straight up in a cocktail glass or on the rocks in a highball glass.

Ingredients:




Directions:
1. Shake all ingredients in a cocktail shaker

2. Strain into chilled martini glasses

3. Top with whipped cream.

Tiramisu
Tiramisu is a classic Italian dessert made from sponge fingers dipped in coffee, layered with a sweet and creamy filling, and topped with cocoa powder. Tiramisu means "pick me up," which is what this light and delicious treat does.

Ingredients:

1½ cups strong coffee or espresso

3 tablespoons coffee liqueur






36-40 pieces sponge fingers

3 tbsp unsweetened cacao powder
Directions:
1. In a medium bowl, mix the hot coffee with the liqueur.

2. Dip the sponge fingers into the coffee syrup for 1-2 seconds and set aside.

3. Set a separate heatproof bowl over a pot with simmering water. Make sure the bowl is not touching the hot water beneath it. Use this bowl to whisk the egg yolks and sugar until the sugar is completely dissolved.

4. Add the mascarpone and vanilla extract and beat together until creamy.

5. In a separate mixing bowl, whip cold heavy cream for about 3 minutes.

6. Use a spatula to fold half of the whipped cream into the mascarpone mixture. Add the remainder of the cream into the mixture and fold until well combined.

7. Arrange a layer of ladyfingers in a deep tray and spread half of the mascarpone and cream mixture over it.

8. Arrange the second layer of ladyfingers on top of the cream mixture. Spread the remaining cream evenly over the ladyfingers.

9. Cover the tray and refrigerate for 6 hours or overnight.

10. Dust with cocoa powder before serving.

Coffee-flavoured Belgian Waffles
Waffles are an easy favourite for breakfast and brunch. The classic waffle recipe is made from flour, eggs, milk, salt, and yeast, but this recipe is a little different. It is made with espresso powder that gives these waffles an extra kick when served with your favourite toppings. Try this coffee recipe with a little bit of whipped cream and strawberries.

Coffee-flavoured Belgian Waffles
Ingredients:






2 large eggs, beaten to blend

4 tablespoons whole-milk ricotta, room temperature


4 tablespoons instant espresso powder

10 tablespoons unsalted butter, melted

Maple syrup and whipped cream
Directions:
1. Mix the flour, salt, sugar, baking powder, and baking soda in a large bowl; set aside.

2. In a small bowl, whisk egg and ricotta, then add buttermilk, espresso, and melted butter.

3. Fold in the mixture from step 1 with a spatula and let sit for 30 minutes.

4. Preheat waffle iron on medium-high heat and lightly grease with oil or cooking spray.

5. Pour batter into waffle iron and cook until golden brown. Repeat, brushing iron with butter as needed.

6. Serve immediately with warm maple syrup and whipped cream, as desired.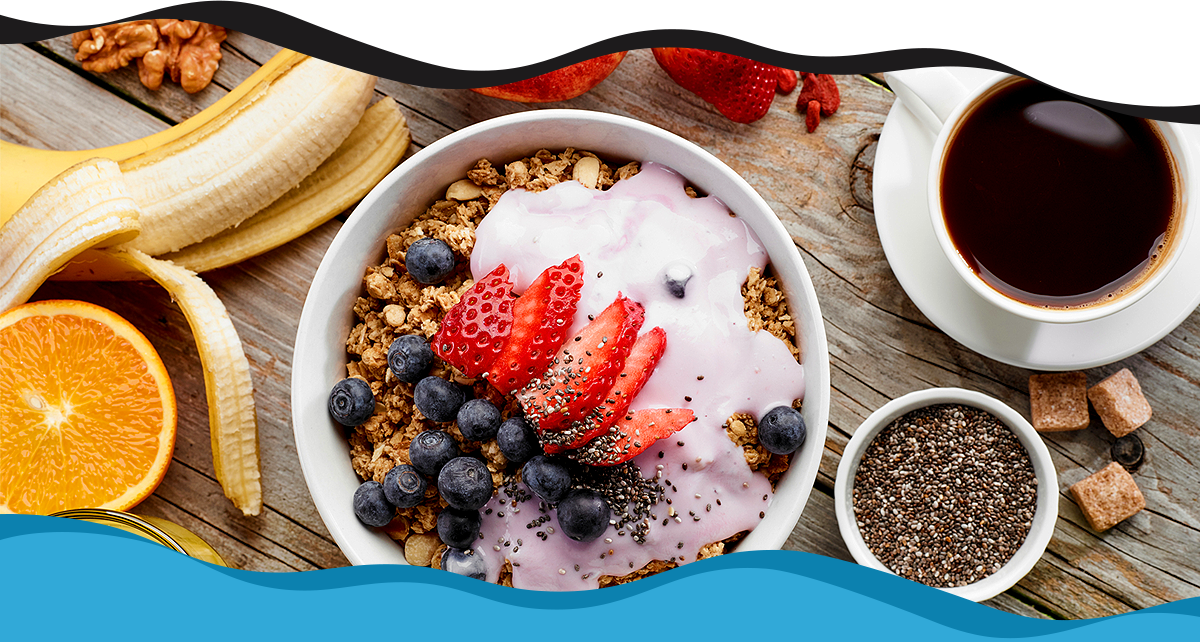 Coffee Granola
Coffee granola is a delicious snack you can enjoy any time of day. It is crunchy, slightly sweet, and loaded with healthy ingredients. Plus, it is easy to make and will stay fresh for weeks in an airtight container. Top with yoghurt or ice cream to turn it into a decadent snack or dessert.

Ingredients:





¼ cup chopped dates pitted





Directions:
1. Preheat the oven to 175°C.

2. Melt butter in a saucepan.

3. Whisk in the rice malt syrup, sugar, vanilla essence, and coffee.

4. Mix the rolled oats, flax meal, almonds, dates, and hazelnuts in a large bowl.

5. Pour the butter mixture over the dry ingredients and mix until well combined.

6. Spread the mixture onto a baking sheet lined with vegetable paper, making sure it is evenly distributed.

7. Bake in the oven for 10 minutes. Use a spatula to blend the mixture and ensure it bakes evenly. Repeat 2 or 3 more times until golden brown.

8. Cool and store in an airtight container.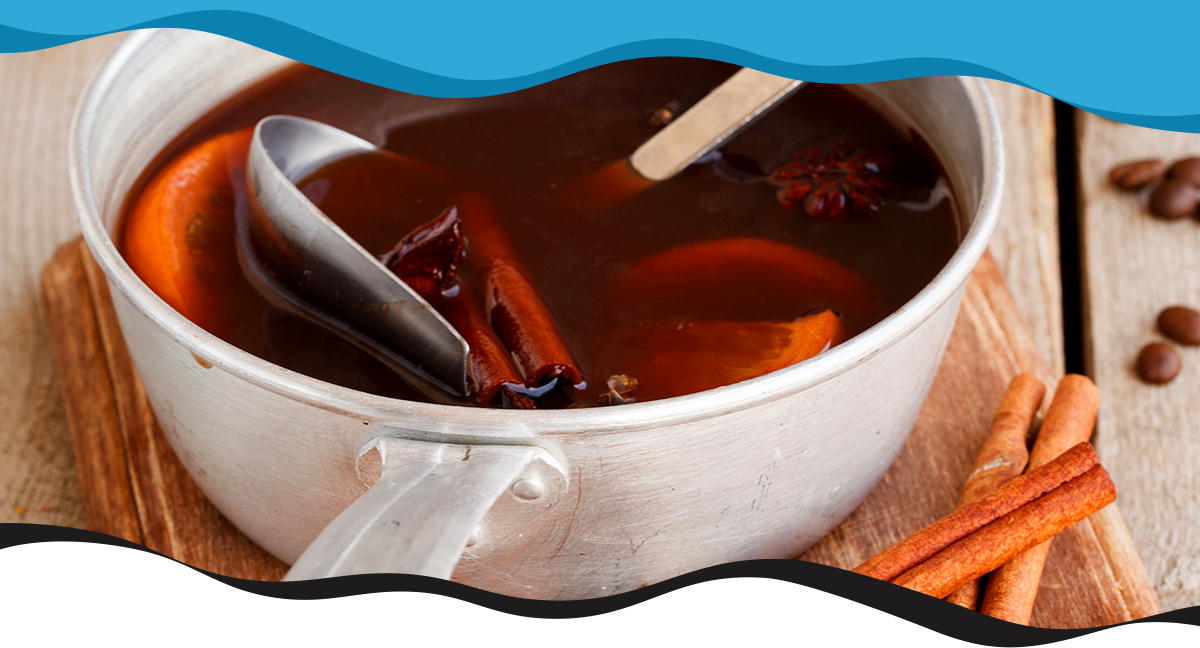 Coffee Punch
This coffee punch recipe is smooth, delicious, and easy to make. It is perfect for holiday parties or anytime you want something festive and delicious. The recipe uses chocolate syrup, but you could also experiment with other flavoured syrups to put a unique twist on coffee punch.

Ingredients:




3 scoops of coffee ice cream

3 scoops of vanilla ice cream
Directions:
1. Mix the milk and chocolate syrup in a large punch bowl, then add coffee and stir until even.

2. Add scoops of coffee and vanilla ice cream on top.

3. Transfer into mason jar mugs to serve.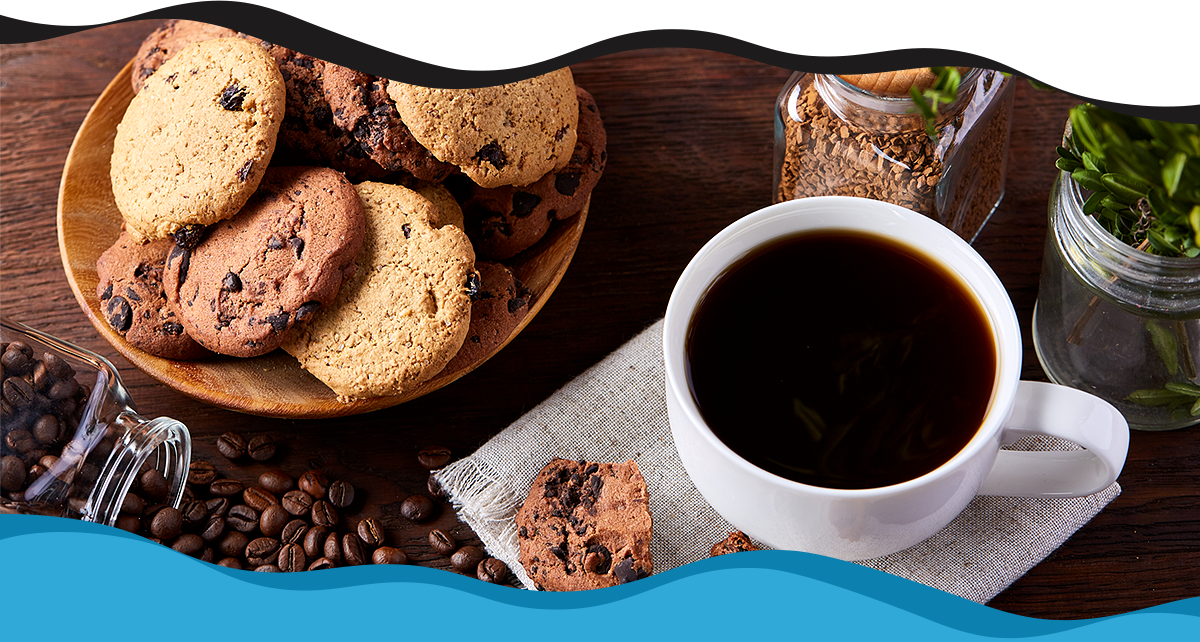 Café Mocha Cookies
The secret behind the delicious taste of these café mocha cookies is the generous amount of chocolate added to the dough. Begin the recipe by mixing cocoa powder with some boiling water to make a smooth paste. Allow it to cool before using it in the rest of the recipe. You can use instant coffee for convenience, but freshly brewed coffee works best if you have time to make it.

Ingredients:


1/3 cup unsweetened cocoa powder

2 tbsp instant coffee granules (decaf or regular)





1 tbsp unsweetened applesauce

1 tbsp brewed coffee, cooled to room temperature

1 tbsp pure vanilla extract


Coarsely chopped nuts (optional)
Directions:
1. Preheat the oven to 175°C.

2. Line a baking tray with vegetable parchment; set aside.

3. Combine flour, cocoa powder or cocoa paste, instant coffee granules, baking soda, brown sugar, and salt in a bowl.

4. Stir in oil, applesauce, coffee, and vanilla extract.

5. Use rounded teaspoons to scoop dough onto the prepared baking sheet.

6. Sprinkle each cookie with sugar and top with a few nuts if desired.

7. Bake for 10 minutes.

8. Remove from oven and cool on the pan for at least 10 minutes before serving.

9. Store leftovers in an airtight container.

Coffee-Braised Pot Roast
This coffee-braised pot roast recipe is made with coffee, beef, broth, and spices. The coffee adds a slightly bitter taste that complements the rich, tangy flavour of the vinegar. Cooking in low heat for 5-6 hours leaves the meat tender enough to pull apart by hand, or slice thin for sandwiches. The pot roast is ideal for big family dinners or special occasions.

Ingredients:




1 cup chicken, beef, or vegetable stock


1 cup strong brewed coffee





Directions:
1. Place beef chuck roast in a large dish and rub with salt and pepper.

2. Heat oil in a Dutch oven. Brown the roast on all sides over a medium heat.

3. Add stock, vinegar, coffee, and Bovril.

4. Sprinkle in the chilli pepper.

5. Place the onions, carrots, and celery around the roast. Bake covered for 5-6 hours or until meat and vegetables are tender.

6. Transfer roast and vegetables to a platter and over a stovetop.

7. If you want to make gravy, bring the sauce left in the Dutch oven to a boil and gradually stir in flour and water to the desired thickening.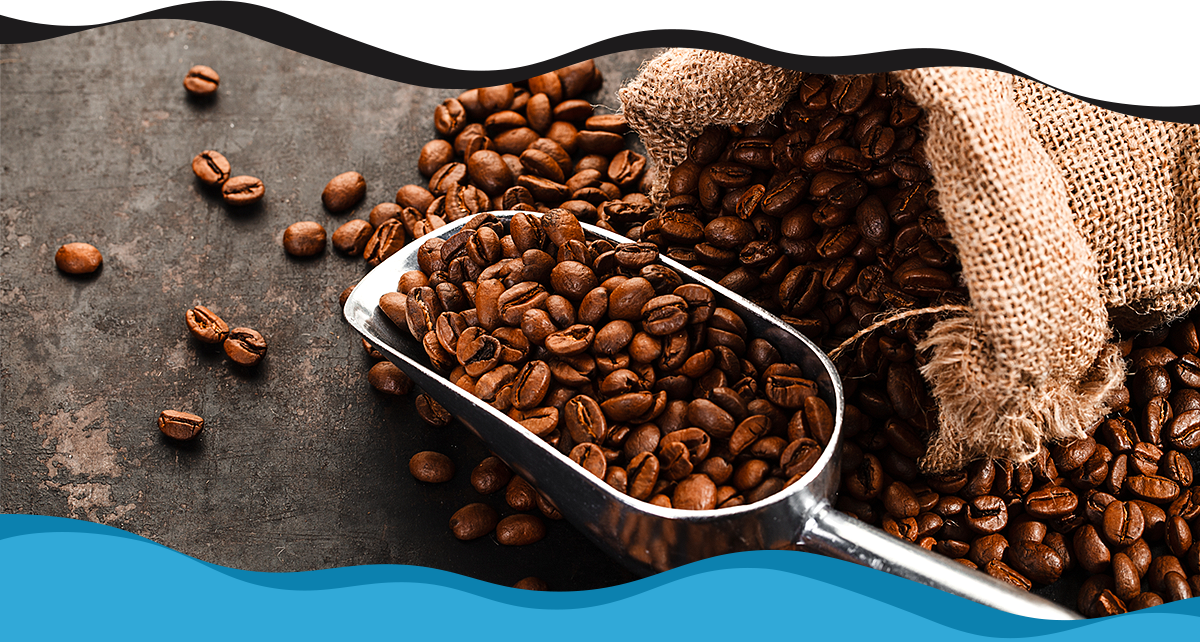 Get Creative With Coffee In The Kitchen
From savoury stews to sweet treats, coffee does wonders to just about anything you throw it into. If you are curious about new ways to use up your stash of roast coffee, these coffee recipes should give you some inspiration.
‍
Remember that the goal of any recipe is not to recreate the flavours in a restaurant but to guide you to invent your own creations. Try a variety of ingredients in different measurements until you find combinations that really whet your palette.

Browse The Full Coffee Range